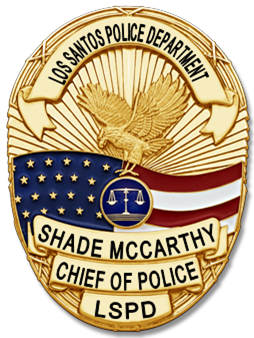 This applicant has been accepted for the reason of great efforts
San Andreas Police Department
Employment Application
((IC-Information))
#Personal Information
1.Your Name:
Riadyn Laquite
2.Gender:
Male
3.Age:
35
4.Date of birth:
11/5/1980
5.Contact number:
None
6.Nationality:
Philiphines
7.Do you posess any medical conditions?:
No
#Personal Details
1.Write your personal biography: ((Must be at least 350 words))
Riadyn "Laquite"Everett is Mark Tahoma's cousin. He lived in Liberty City for 10 years. Laquite's and Boy's fathers were brothers, and like Boy's father, Riadyn's father was also an a solider. According to Boy, Riadyn's mother was murdered by the notorious criminal named Ray Haywood, although Lawrence believes she died in a house fire; to this day, Mark could not find it in his heart to tell Lawrence of his mother's true fate. Lawrence claims to be living the American Dream to his relatives and that he has two women, four hot tubs and fifteen sports cars. He successfully manages to persuade his cousin Mark to move to the city. When Mark arrives, however, he realises that in reality Lawrence lives in a mansion,and that he has an 2 apartment, owns a bar, private-hire taxi firm in Broker, has a gambling shop and he knows a lot of criminals, such as the Mafia.
Lawrence got himself eventually got him out of debt with some of the Ray's men and his American loan shark Gordon Yates who he ends up killing because he slept with Maria and because Mark already didn't like Gordon. Despite Mark's frustration with Lawrence's revenge quest, Lawrence is optimistic and he claims that he will some day snap out of Ray's claws. Mark will help Lawrence in any way he can while he is on his own quest to find a person that he has been looking for and that he is happy for me and Caroline, Lawrence's longtime girlfriend whom he later weds.
During the summer, his apartment and business are burned down by Ray Haywood and the RSM. He later sets up another taxi company in Bohan with the insurance money and moves in with Caroline, but he is kidnapped after a losing streak at a gambling den that is in actuality an unsuccessful trap by Ray to lure Mark and have him killed. Lawrence, after managing to finally win big, ultimately buys a penthouse in Algonquin and upgrades his taxi company, having achieved the "American Dream".At the final deal between Ray and Mark,Lawrence attempts to persuade Mark into striking a drug deal with Ray Haywood due to the amount of money involved. Mark after the talk with Lawrence,he decides to kill Ray Haywood.After the Mark and Lawrence made plan to kill Ray Haywood,they headed right away towards the Liberty City Docks,where they would find Ray Haywood.The plan failed,resulting Ray's escape.After the operation between two cousins,the wedding day came.On that wedding day there were a lot of friends that Mark and Lawrence knew.On Churches exit,group of RSM members came shooting on the wedding guests, resulting the only one death that occurred that day, Caroline Everett. After short period of time Ray Haywood and the RSM have moved into the LS. Lawrence moves to his aunt's place in Richman. Staying there for a while Lawrence came to an Idea to become a solider, and that he would try hard no matter what to become one.
4.List your current employment and all past employment!:
Armed Forces.
#Applicant Oath
I certify that the answers contained within this application are true and complete to the best of my knowledge. By agreeing below I hereby authorize investigation of all statements contained within this application for employment as may be necessary in arriving at an employment decision. I hereby understand and acknowledge that, unless otherwise defined by applicable law, any employment relationship with this organization is of an "at will" nature, which means that the Employee may resign at any time and the Employer may discharge Employee from the recruitment process at any time with or without cause. It is further understood that this "at will" employment relationship may not be changed by any written document or by conduct unless such change is specifically acknowledged in writing by an authorized executive of this organization. In the event of employment, I understand that any false or misleading information given in my application or interview(s) may result in denial and bar from re-application. I understand, also, that I am required to abide by all rules and regulations of the employer.
((OOC-Information))
1.Gender:
Male
2.Age:
16
3.Country and GMT:
England GMT
4.List all previous names:
Riadyn Laquite
5.SS of /stats((Both pages)):
I'll reply in 7 days when Allowed to post External Links.
6.Do you possess a working Teamspeak and microphone?:
No.But I Have Ts3.